When I recently met Mrs. Iveta Ledererová in a cosy café and accepted her invitation to visit her exhibition which took place in the SPP Gallery I was sure there would be a nice visual experience there. However I did not expected so much colours and shapes and i was overwhelmed.
At my first meeting with Iveta Ledererová I knew she has been not only a very successful textile designer fully accepted by the fashion business but also an artist – painter bringing fresh breeze into the almost monotonous art. Later I found out what Xénia Lettrichová had written about her and let me quote one part of that article while writing mine.

"Iveta Ledererová is personally and artistically highly flexible and curious. She is not preoccupied by the verified certainty but with apprehended possibilities over the horizon. That is the feature of her multi-professionalism and successful career. And of course, in her artistic expression that has been continuously formed under the impact of life experiences, emotions and events. For a long time Iveta has been creatively anchored among multiple types of creative arts – textile and garments, collage, photography, graphics and painting whereby she has not created any borders between the particular genres."
And it is true. Iveta Ledererová is a human not being limited by any borders, affected by the pressure from her environment or blocked by the obstacles. She is ready to go straightforward and make her dreams and visions come true. Her exhibition is an evidence of her innovative approach to the art. In my profession I met many artists who loved their artworks but in the case of Iveta Ledererová I found more. Her artworks are full of passion, confidence about being on a right way. The best proof of her attitude is not me or lines I write, it is her art, her artworks. I was completely shocked in the SPP Gallery. Not by the large spaces but by the layout of the exhibition. There were not only beautiful accessories to the starry alignment of her paintings on the walls. Photos I saw in the catalogue before I came to the exhibition were just messengers of the explosive reality I faced to. I was prepared to see innovative 3D artworks but I did not assume to be draw into their depth so much. Her 3D pictures seem to pull you into the third dimension, into a new world where there is everything nicer, lighter and more colourful. Every picture provided more views changing according to the angle you were looking at it.

New technology of figuration forced me to contemplate how she achieved such an effect and here I would again rather use the information of Xénia Lettrichová.
"Most of the pictures are combination of painting, photography and graphic with the elements of the collage. Iveta has been preparing them in the painting software in her PC. She does not make it easier, on contrary she takes a risk because of entering into unexplored area. She updates traditional creative principles, extends expression limits, overwrites visual perspectives and opens new horizons. By the means of lenticular printing she got the third dimension into the same area of the picture applying various levels in space and expression. Simultaneously she combines other unusual factors – movement, time, transformation, frequency and sequences in exploring particular motives."

Iveta Ledererová´s pictures are not only about the three-dimensional effect but also about perfect feeling of colours. At least I was overwhelmed by them. Many of her artworks I perceived as an explosion of fantastic colours which fascinated me and forced me to come back and let my eyes caress it. It was a nice afternoon in the companionship of a nice lady and unique art pieces many of which remain in my mind forever.
If you would like to get deeper insight into the artist´s soul, feelings and emotions evoked by the art itself, here is her statement.
"any art evokes certain feelings in everyone. Whether it is enthusiasm or ignorance, both of them are associated with the emotions. I love art or better said creative work. Of course not everything – I often go to the theatre mostly to classic opera or ballet performances. I admire the dancers, singers or musicians. These are areas of art I am not familiar with. Some performances I attend repeatedly. And I always find something new, beautiful and inspirational there."

Let me get back to her innovative form of art by which she uses modern technologies. She explained me her procedures and most of all why she decided to apply modern substantiation.
"I cannot say I decided for an innovative form of art. At least I do not see it like that. Well, I am working 7-10 hours daily and I began to paint in the PC about three years ago and if you have been experimenting so many hours you must get to certain results. I like working with colours or space. Since last year I have been thinking about how to get the third dimension and movement into the one picture. And that is how it began. My ideas and imaginations started to manifest when I took the opportunity and used the 3D printing… and miracle happened. So, I do not think the artist is planning anything in the creative process – everything must be spontaneous and joyous. Result must reflect that. I work for people and I wish my pictures to be their good companions…"

At the end I would like to quote Chinese philosopher and statesman Confucius:
"We must not be angry and suffer for not being known, we should rather make effort to be worth of knowing.."
Iveta Ledererová does not need to make any worries about not being known. Many people know her but that is not important. More important is the fact that her personality and artwork are worth of being known.
Iveta Ledererová ( 3. 2. 1955)
1970 – 1974 – Secondary school of art (textil)
1974 – 1980 – Prague – Artistic industry College
Since 1979 she has had many individual exhibitions at homeland as well as in abroad (Czech Republic, Austria, Germany, Switzerland, Belgium, France, Spain, Denmark, Norway, Finland, Poland, Hungary, Mexico, India)
In 1985 she established her own brand LEDERER in fashion business (original apparel for women and men)
Expert guarantor of trainings made for diplomats or other public and cultural officials in terms of dressing-codes and protocol.
Part-time teacher at the Institute of Design STU FA
Similarly a part-time teacher at the Department of the stage setting, Theatrical Faculty VŠMU.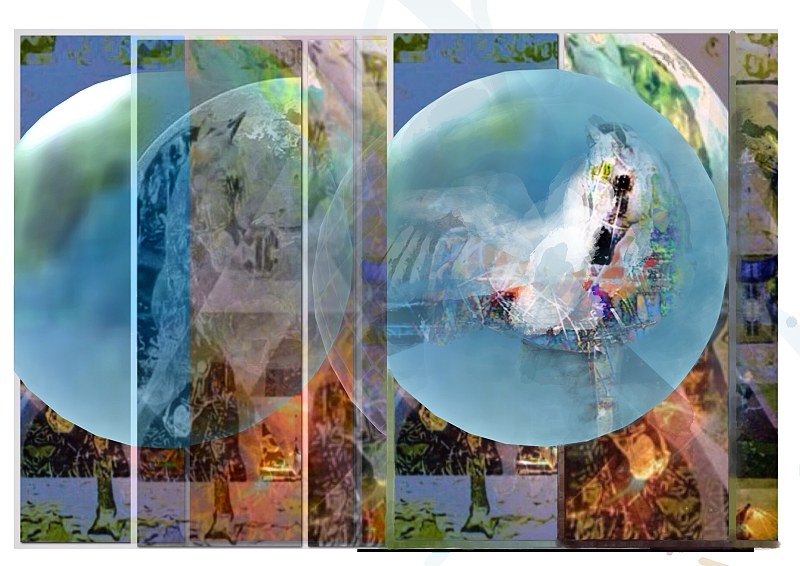 Peter Fritz
Photos: Iveta Ledererova Archive