Lately, we've been seeing this very sought after model, from the Elite Bratislava agency, in the campaigns of Frey Wille, Pietro Filipi and Kevin Murphy. Her beautiful face has appeared in prestigious magazines such as Vogue, Harpers Bazaar, Elle, Dolce Vita, Marie Claire, Madame Figaro, Maxima and L´Officiel. Thanks to her modelling career, she has travelled extensively across the world and one of her favourite destinations is sunny St. Martin.
Viktoria likes challenges and is always tackling a new project. One of her latest initiatives was the launching of a bio cosmetics store and on the creative side of things, she has worked on marketing assignments for top Slovak companies in the service industry. Her start in modelling came in 2005 with the Schwarzkopf Elite Model Look competition and she says a lot has changed in the profession since then. Even though it is harder to make it these days, she still enjoys playing interesting characters during photo shoots or filming, and working with creative people. Viktoria shared with us her beauty and fashion tips that might inspire you too.
Venice of the north
I am often on the move for work between Bratislava and Hamburg and I have completely fallen in love with this city. I like spending time there between May and July the most. The atmosphere there is always great and lazing in beautiful local parks with a fresh juice or a smoothie during weekends fuels me with energy. I never miss "Fischmarkt" on Sunday mornings – the local market with vegetables, cheese, fish… Miniature Wonderland is a place where I can get lost for hours and I discover something new with every visit. My top cafe is Elbgold or MAD about juice. Lastly, I recommend SKYline bar on the 20th floor with a view of the whole city which is definitely worth a visit.
Who is your fashion icon?
I didn't have a fashion icon for a long time but today I identify Elsa Hosk as my icon. I really like her sexy and unique style.
Winter SOS
My absolute favourite, especially in winter, is Elizabeth Arden's eight-hour cream. I also use thermal water and when going skiing or hiking "cold cream" La roche Posay or Avene (I always interchange these two brands – I can't stay with only one of them).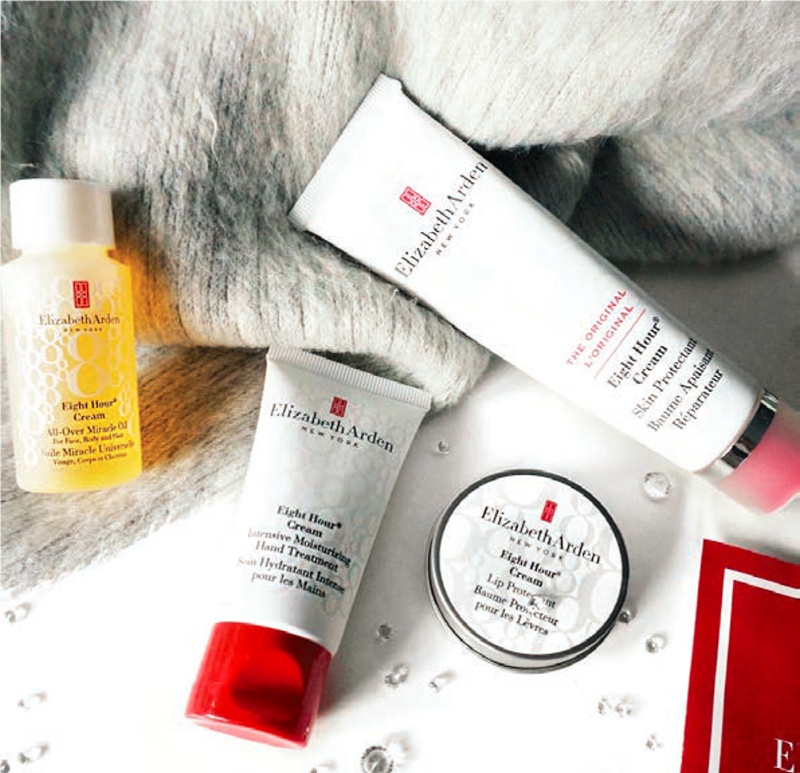 Violet Blonde
I always use different perfumes; I have not found "my definitive fragrance" yet. I am currently faithful to Tom Ford Violet Blonde; I prefer stronger, more intense fragrances in the winter.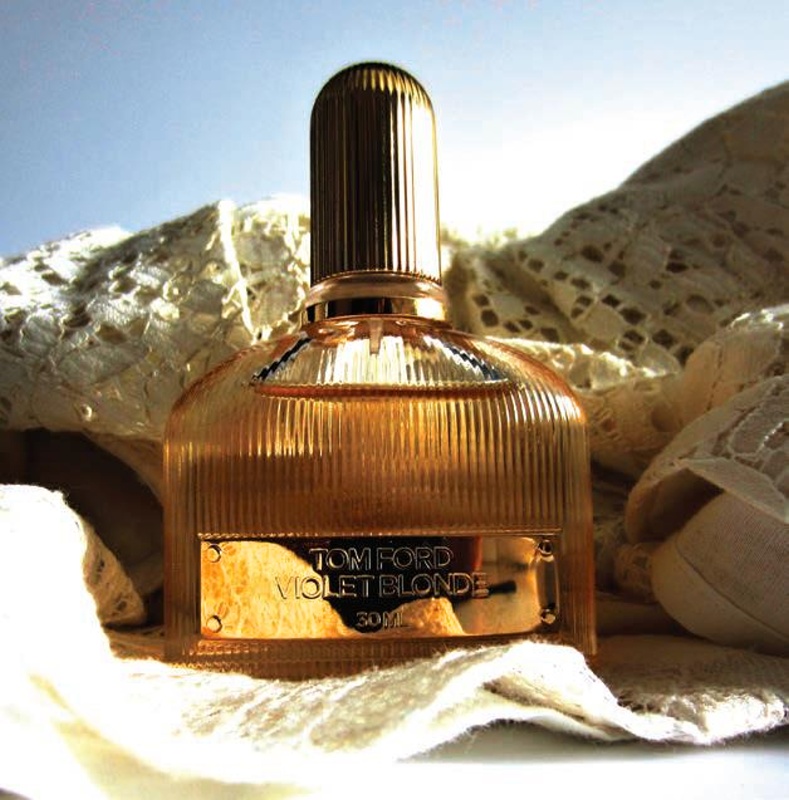 For a beautiful look
Due to many long flights, I always have to be ready to help my sometimes tired and slightly puffy eyes during the photo shoots. There is nothing better than EMBRYOLISSE, Eclat du Regard; I always carry it in my handbag.
Jewellery
My most precious jewellery pieces are those that mean something to me or invokes a recollection. I personally prefer gold to silver and I have a weakness for rose gold. I would definitely choose something from the Frey Wille brand, for which I have recently shot a campaign.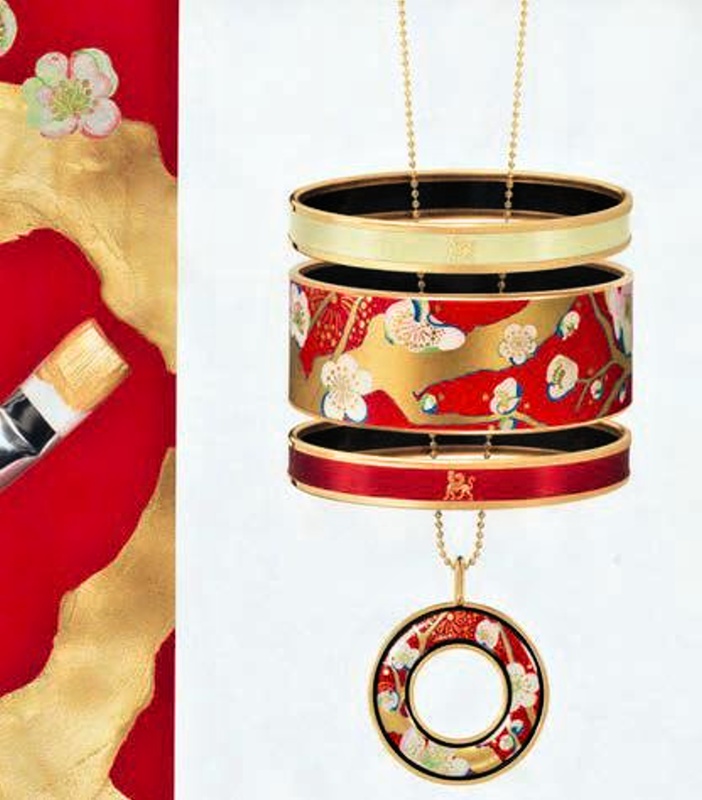 Party dress
At this time of the year with many holiday parties and events, I always think carefully about what outfit to choose because as a model I am expected to present a perfect look. Lately, I entertain wearing jumpsuits that are bold in cuts or colour.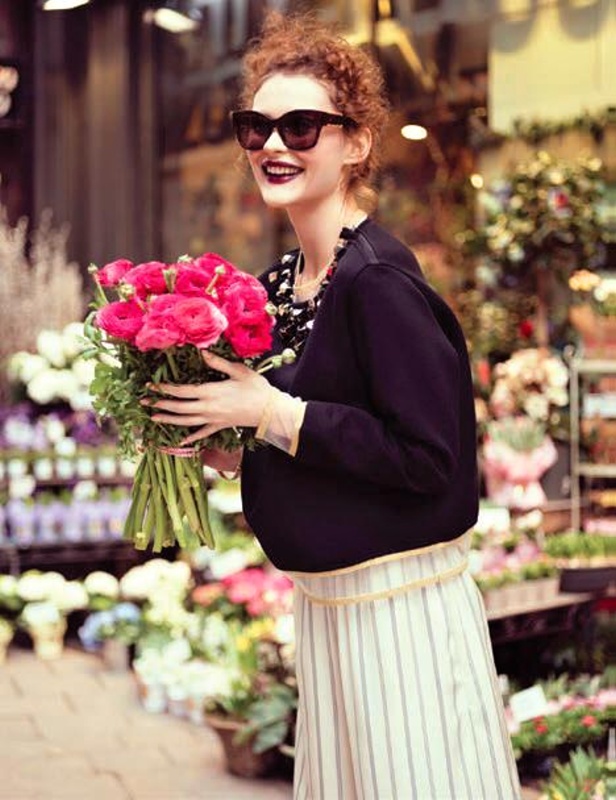 I will never forget 
I will always remember the filming of the short movie REFLECTION which was beset met with complications from the beginning. Starting with a train which was out of order through lost baggage, heat-stroke and many other technical problems. At the end the whole team was able to move from Paris to the beautiful Les Dunes De Leffrinckouke and finish the movie in record time. Everyone was satisfied with the result and I have been amusing myself with memories of that time ever since.
My menu 
I have to confess that I too, like many other people, am hungrier in winter and therefore seek thick soups, tofu but also beef. A typical feature of my usual menu is seasonal vegetables and fruit. Avocado is the only exception; I could easily eat it every day.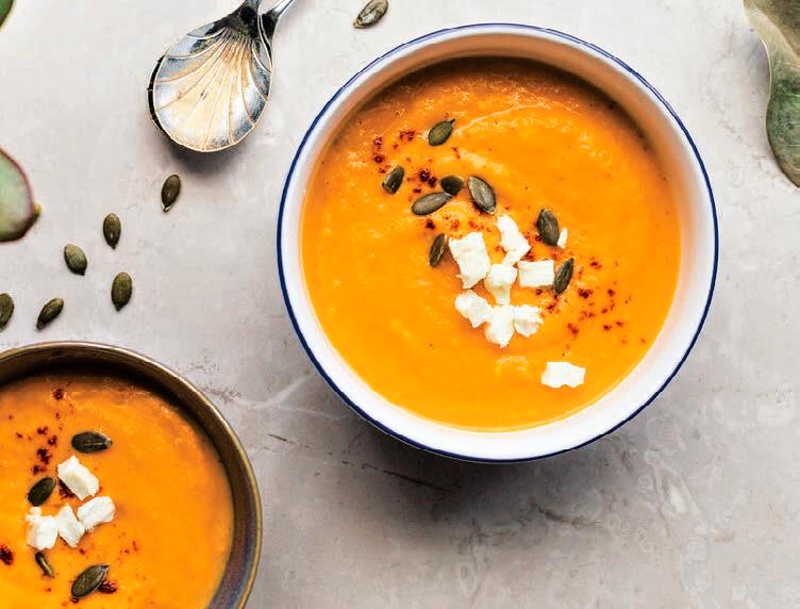 Be fit 
My work requires that I always keep fit because I can get a great job at any time. I have been doing sports, of course, for a long time but since October I have fallen for Hot Yoga at HYC studios and unlike individualists, I enjoy doing group exercise at Golem (TRX, Pilates, port de bras, antigravity yoga, SOM training). I need to diversify my activities to enjoy doing exercise and training with a group creates a good atmosphere which helps us all to move forward.
Gabriela Riegl
Photos: Archive Elite Bratislava