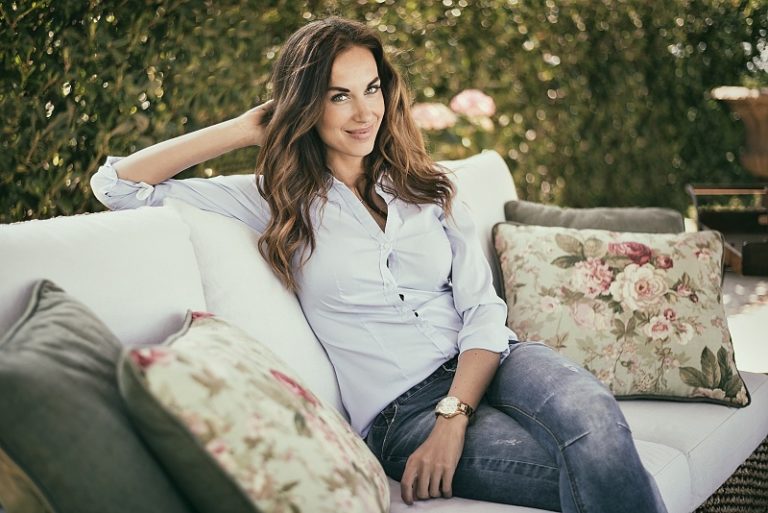 Tuscany is even more marvelous in the autumn than ever. And there was Zdenka Jakešová, an owner of the Experiential Agency "Si, Italy" who lives in the Heart of the divine Chianti and whom we interviewed and asked to share with us authentic feelings and insights directly from the scene. And why is it the Tuscan autumn so great according to her? "Expeditions to taste wine, delicious venison, young olive oil, famous steaks, truffles, homemade pasta and basil … there is a magic autumn reigning in Tuscany! Life must be celebrated, you should not skimp on meal and especially you must slow down."
"Why Chianti?
Chianti is a magical area. Area where the hills rich on vineyards are waving in all directions,  where olive trees are born as wild and view from a stone villa window looks like a meretricious and schmaltzy oil painting. The landscape is such inspiring and breathtaking, everything is just wild, so beautiful and harmonious, arbor vitae endlessly green, sky perfectly blue, old homesteads impressive. Narrow twisty roads winding among picturesque medieval villages, green hillsides and olive groves. Rural hamlets and mansions from the Renaissance period nestled on the hills evoke an imposing impression.  Time was merciful to them, and contrary it even increases their value and grandeur. The author of this magnificent work should be blessed with an eternal honor and glory. Many thanks also for the fact that he painted that strategically about nine hours of brisk drive from Slovakia and that there are our people there and that he equipped it with a bonus over all bonuses – divine meals that even intersect with obsession and enjoyment of the local cuisine will be kept in your heart for a long, long time after returning home.

A slow Italian life … is it really true? How life in Tuscany really looks like?
It is just like the man makes it. Problems and obstacles are here just like anywhere else. What is important it is our attitude and the way we face challenges. Rural life is really slowed down, but when you meet lot of people every day, you are experiencing and absorbing many experiences, time flows fast even in Tuscany. I am wondering what a date we already have today … when all this had happened? However, the quality of the time spent here cannot be compared with what I was experiencing at home.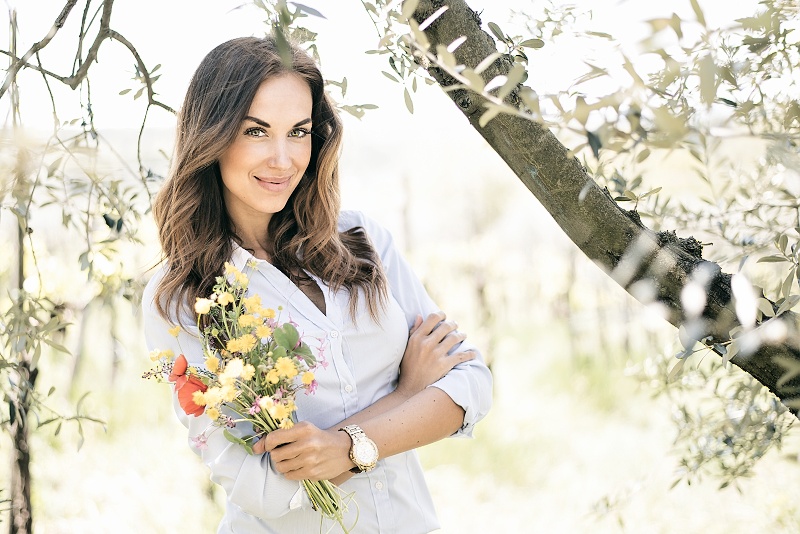 What would you recommend to your guests, if they come to visit Tuscany?
I suggest my guests a few basic things: leave worries at home, do not stress due to kilos they are gaining, just enjoy, relax, slow down and stay tuned to the local note, making no plans and just wander aimlessly  – then they discover the most charming places. And let me to advise them as I always want only the best for them.
What are your favorite places in Tuscany?
Hidden ones, though these are unfortunately dwindling. Just those you feel like being in an old black and white film where nothing is artificially created for tourists and where local "Nonna" invites you into her kitchen for lunch, she just prepared. Although this sounds like science fiction, I know such places and my experiences from there are those I'll remember for my lifetime.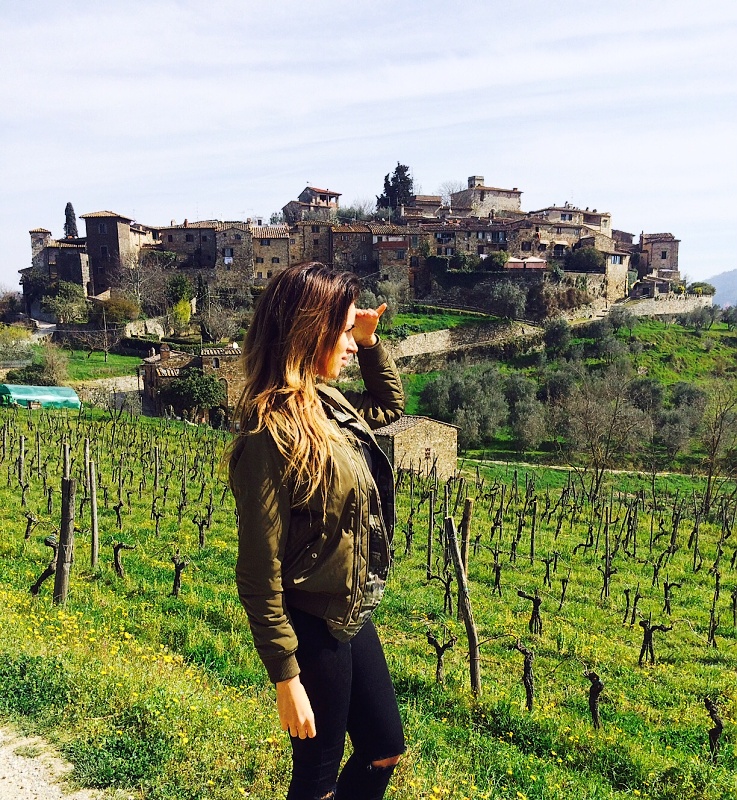 Can you reveal us some of your "wow" feelings you have recently experienced in Italy and that assured you this is a place where you want to live?
"Wow" moments are those touching and appreciative messages from our guests they share with me after returning from Tuscany, when they  open their hearts and  when I feel that this is an important message giving me  the strength and energy to make other plans. "Wow" moment are but local people who seem to be aliens, strangers in today's euphuistic and weird world. They are always willing to help, encourage you with a smile on their lips with the ease, selflessly and truly from the heart. They can be an example for us how to live without stress, shrug shoulders  over the problems and how to enjoy every new day and find joy in the little things. No wonder that the whole world consider them to be Champions of 'la dolce vita'. Not only the fabulous surroundings, the energy of centuries-old stone settlements and messages from famous artists of the history but mainly local people are those who create THAT atmosphere which makes you to stop and say "wow"!
What does luxury mean for you?
It is very simple. For me Luxury does not mean wardrobes full of clothes, expensive cars and jewelry …for me it is a beautiful freedom my business brings. Possibility to decide when and where I'll work (yes, even on the beach or from my bed), possibility to do what my heart loves and what makes me happy, the opportunity to live in one of the most beautiful places I have ever seen, and be surrounded by kind-hearted and well-wishing people . This is the fortune material wealth can never substitute.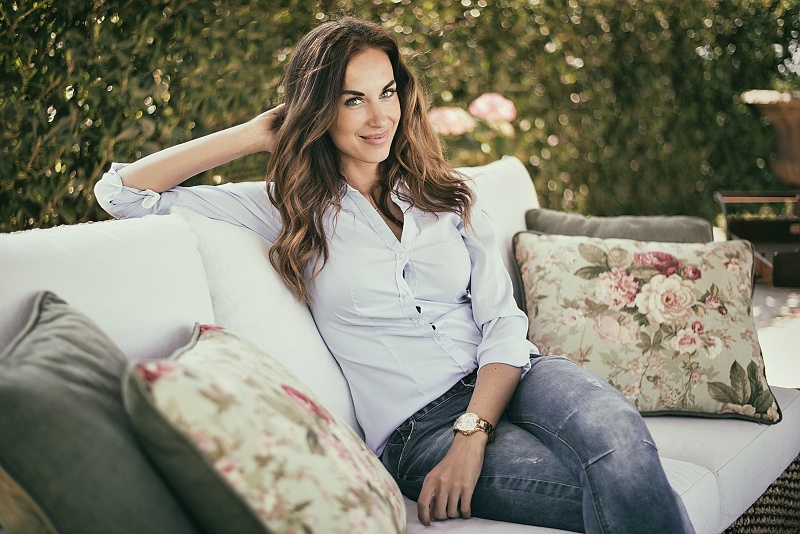 FAST INTERVIEW
Breakfast at the bar or aperitif at sunset? Yet both.
Vintage or olive harvesting? Olive harvesting.
Shopping in Florence or wine tasting in Chianti it depends on the mood I am in, but I'd rather be allured to taste  wines in some neat small wineries.
Driving in Chianti- by scooter or by car?  Vespa scooter.
Sea Breeze or walk in the vineyard? Since there are many vineyards around me, I'd prefer sea breeze as much more valuable alternative.
Red or white wine? In the summer I'm tempted to have white wine and "bubbles" however as soon as weather gets colder and chilly I go for red.
Gucci handbags or collectors' bottle of wine? Wine bottle and it doesn't even need to be a collectors' one.
Text: Veronika Novakova in collaboration with Zdenka JAKEŠOVÁ
Fotografie: Veronika Nováková