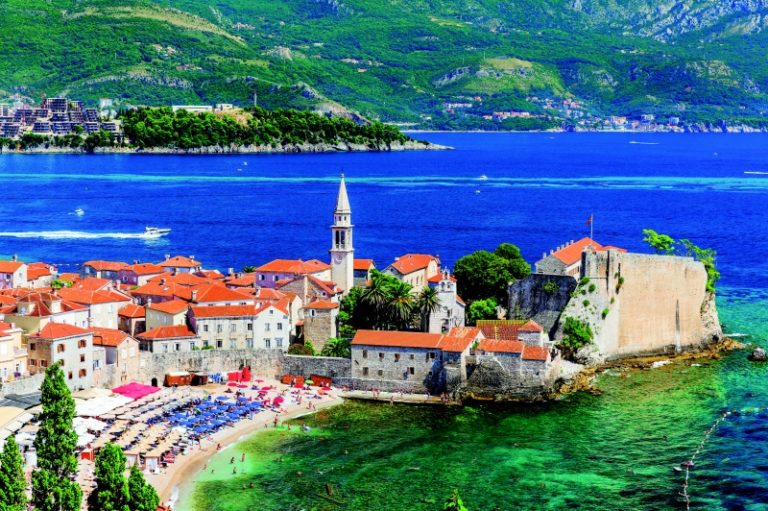 Crna Gora is a small fairy-tale-like seaside country commonly known as the exotic-Montenegro. A state full of contrasts, it offers wild and unrestrained beauty, romance and exquisite sandy beaches. On the one hand it's known for small cosy towns and on the other, you experience grandiose hotels, casinos, investment opportunities in newly emerging development projects and insane luxury for Russian billionaires docking their ships in Porto Montenegro.
Montenegro is a relatively young state; it was only recently created in 2006. Its capital is Podgorica. With only 625 000 inhabitants it is considered one of the smallest states within Europe.
It is, however, one of the most attractive areas of the whole Adriatic. This country is full of contrasts. It's teems with natural beauty – land, sun, sea, high mountains and many historical sites. Budva, Bečiči, Sutimore and Ulcinj are the biggest and most famous towns and tourist destinations of the Montenegrin coastline. A great number of subtropical and marine vegetation benefit from its extremely warm climate where 180 out of 240 days are sunny and suitable for swimming.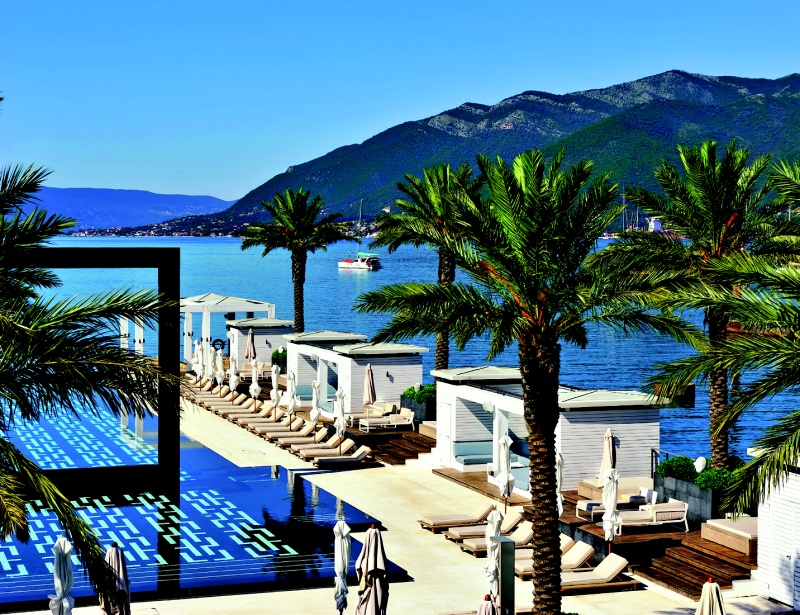 The combination of the unrestrained splendor of the mountains, contrasted by the sandy beaches is truly breath-taking. With the untouched potential all around you, you simply have to find the time to visit at least 3 TOP beaches from the following selection:
Top 10 beaches:
Blue Horizons, Radovnici, Tivat
Sveti Stefan
Lucice beach, Petrovac
Bečiči beach, Bečiči
Queens beach – Royal beach
Kopa kabana beach, Ulcinj
Morgen beach, Budva
Ada Bojana, Ulcinj
Big beach, Ulcinj
Jaz beach, Budva


Lovers of protected national parks can choose from the following: Mount Lovćen, Lake Skadar, the Durmitor mountains offer more unrestrained charm, you can enjoy many peaceful walks in the Biogradska Gora National Park and experience the ruggedness of the Prokletije mountains.
Lake Skadar and its mountain peaks are part of the Dinariac Alps – 645 km of uninterrupted mountain range extending from the Slovenian Julian Alps up to the Macedonian Korab massif that was formed from sedimentary rocks such as dolomite and limestone. The highest peaks exceed an elevation of 2500m – Dobra Kolata (2528 m), Rosni vrh (2524 m), Bobotov kuk (2523 m). The highest peak of Montenegro is Zla Kolata (directly at the Albanian border).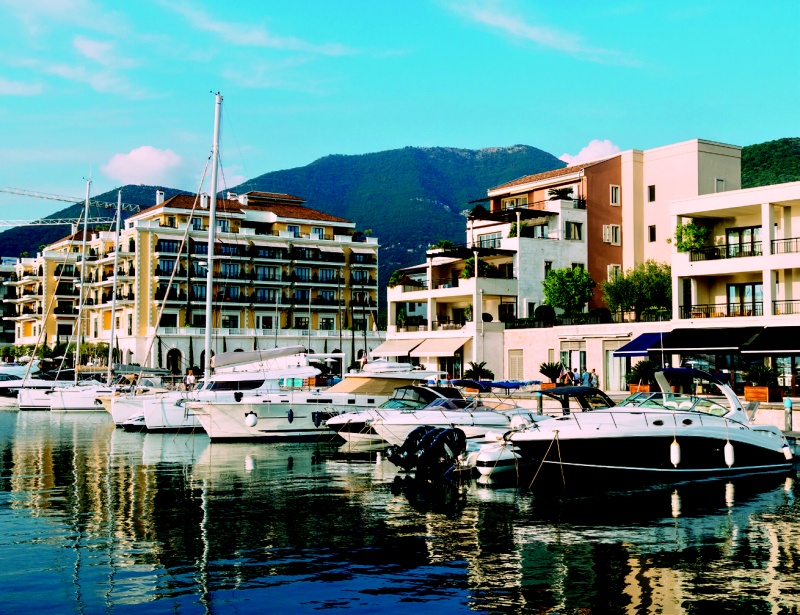 Transportation
The easiest way to travel in Montenegro is by using your own car, or you can rent one – so you can experience the unparalleled atmosphere of the country in your own way. You can fly into two airports Podgorice and Tivat. Yacht owners can choose from ten ports. The Balkans are a little bit wild, but you don't have to worry about safety here. Montenegro is safe, its people are hospitable and pleasant. Just get rid of any prejudices you may have and set off on an adventure to experience a little bit of an unusual fun time, enjoy all of what nature has to offer in this beautiful country and let your mind relax.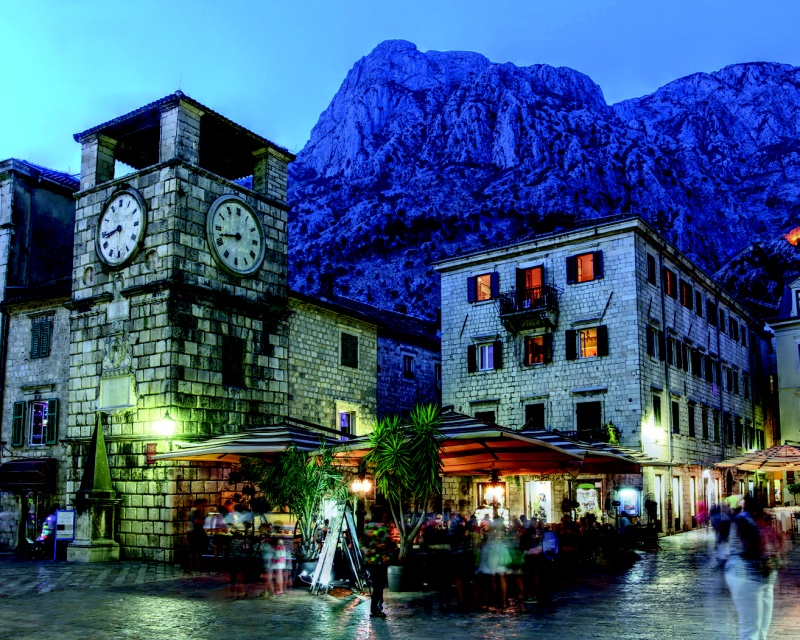 In the footsteps of James Bond
People became aware of Montenegro thanks to the legendary James Bond movie, "Casino Royal." Do you remember the dramatic scenes on the train? They looked across the entire globe for this particular train and finally found the ideal one in Montenegro. You won't find such a unique locomotive anywhere else in the world.
Later in the movie there is an actual high stakes poker game where James Bond challenges the terrorist financier, Chiffre. This scene was filmed on the premises of the imposing Baroque Hotel Splendid in Montenegro in the Kotor Bay. Again, you won't easily find another hotel like this one anywhere else. The film director Martin Campbell later joked: "I have never been to Montenegro but I hope that now their tourism will boom. If it happens, I am expecting a reward." Soon after this statement booking numbers for the location of Casino Royal and the featured hotel, skyrocketed. The movie also helped to increase the popularity of gambling in casinos. Montenegro offers several fantastic casinos and the best are located along its coast. Lately there has been a casino boom in the proximity of these areas and even online casinos themed "Casino Montenegro" have been created. Are you a little bit tempted by the idea of gambling and wouldn't you also like to feel like James Bond for a minute or two? Here you go; these are few tips for some interesting casinos:
Maestral Hotel & Casino. This gorgeous hotel grew on the natural beach, Pržno, surrounded by a park with 100-year-old olive trees.
SVETI STEFAN – Casino,
MAESTRAL – Casino,
QUEEN OF MONTENEGRO – Casino
QUEEN OF MONTENEGRO (Bečići ) and Maestral
Resort and Casino (Pržno) are two of the most luxurious and most famous casinos in Montenegro.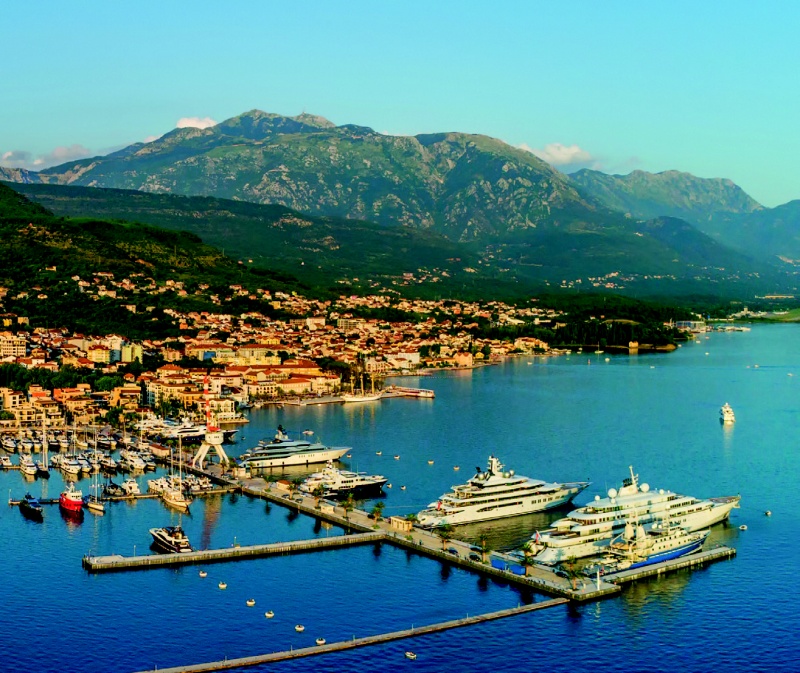 Porto Montenegro as a new association with luxury
The Sunday Times wrote: "Goodbye Monaco. Hello Montenegro".
A luxury package in a beautiful Mediterranean style presents an ideal combination of what this marina has to offer. Porto Montenegro, in the city of Tivat, is one of the most prestigious marinas on the Adriatic with a unique accessibility to all major European capitals. The marina for luxury yachts expands year after year. This is, without a doubt, one of the best tourist investments in the last 25 years.
It was originally created for super yachts and wealthy billionaires who wanted to discover a new destination, enjoy a calm atmosphere and the splendour of it's nature. Nowadays Porto Montenegro has become a prominent tourist attraction not only for the "crazy" rich yacht owners. Here you can taste the real "high life" at affordable prices.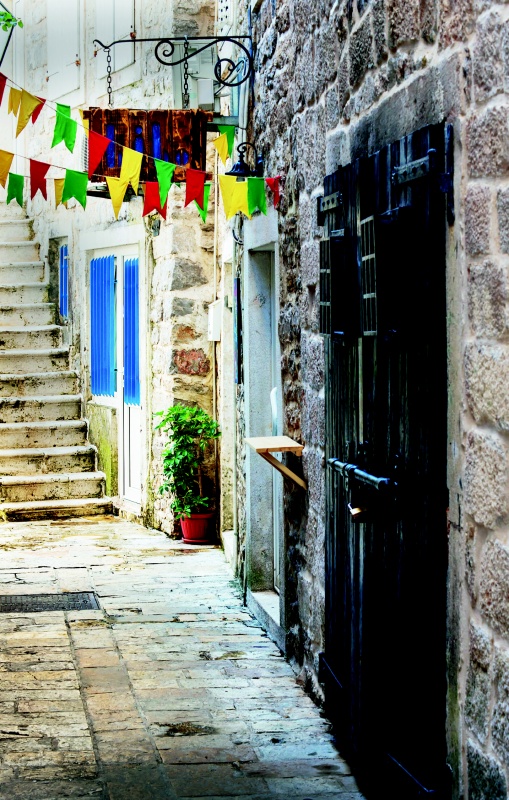 The marina offers several very interesting investment opportunities in emerging development projects. Luxury, comfort, shopping malls, culinary restaurants, exceptional wines, parties, wellness and perfect service. Marketing primarily targets young couples who indulge in pampering themselves and in high-class entertainment. Spacious apartments in new buildings offering sea views, as well as generous square footage, start at EUR 100,000.00.
The marina is located within the UNESCO protected Boka Bay and has been a home to sailors for hundreds of years -this place breathes history. I now feel a burning desire to set off on another adventure.
Ivana Vieriková
Photos: Dreamstime