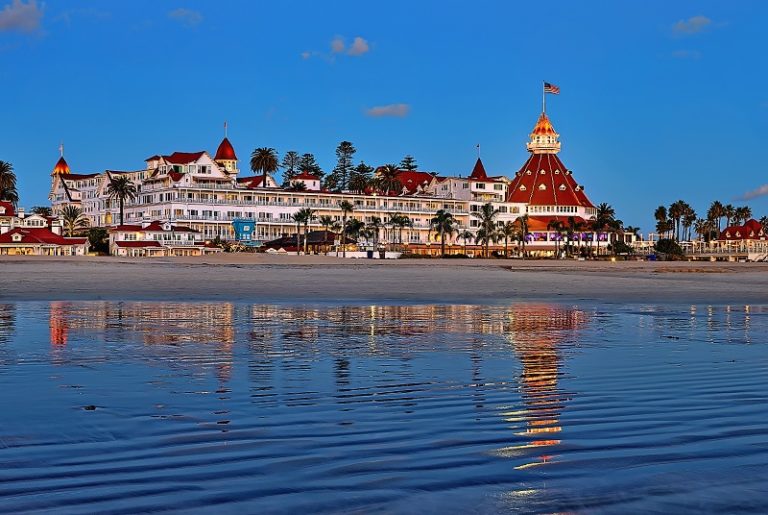 Travelling provides you not only with great experiences but also with stories associated with that particular destination. Journeys can take you to marvellous places, to nice people or events. In connection with my visit to the famous Del Coronado Hotel in San Diego I would like to present two stories that had happened here.
In order to be systematic, it is important to introduce the Del Coronado Hotel first. Its legendary past intersects here with the magical presence of the site. Hotel is situated on the most beloved American beach and it offers luxury and classical style of Southern California, great experiences for families with children, couples, groups as well as athletic tourists from all over the world. Why hesitate? Why should you not pack and go to San Diego and cross the imposing bridge over to sea to get to Del Coronado Hotel right away?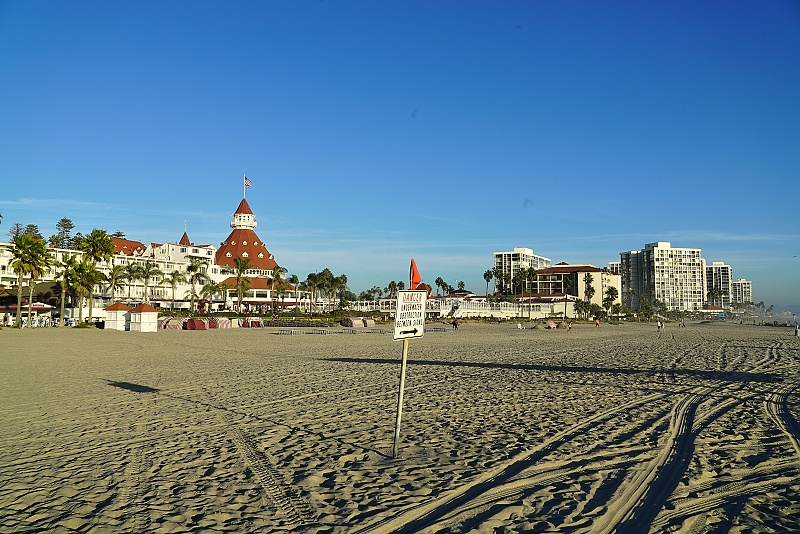 In November and still hot  
Sky in bizarre shades like painted by some impressionist painter. It was azure blue and interwoven with tiny vapour fans. Silence that governed the patio was sometimes interrupted by the familiar sound of flicking over the newspapers pages and time to time by quiet laughter of young ladies passing by to get to their rooms.  Leaves on the ornamental shrubs almost inaudibly whispering and talking the stories to a little hummingbird that suddenly appeared in front of me.  I watched and admired it and an idea hit my mind like a view of a naked nymph hiding in a thicket of the trees nearby. It came and disappeared in millisecond so I could not enjoy her nakedness. Stories a like hummingbirds – either you enjoy them, watch their flights up to sky just like that of the tinniest bird of the world or you get disappointed as same as you would be if you focus your camera on the hummingbird that suddenly disappears.  And you cannot take a picture of it.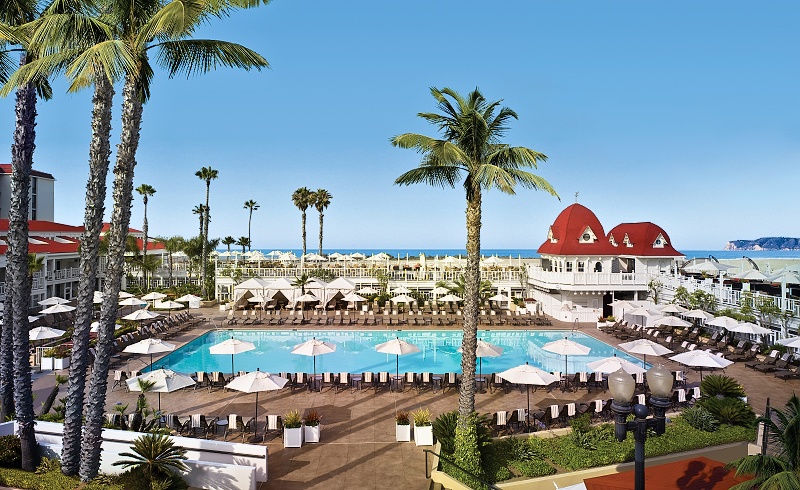 Alike the stories that seems to be gone with the time but still having their blueprints in memories and in the old walls of this hotel. They have not flown away and left you alone. Hotel Del Coronado offers several amazing stories from which I will mention two.  The first one is not about entertaining, clinking silver cutlery or soft music on the beach. It is puzzling causing goose bumps and it is undoubtedly true. At least according to people from this hotel.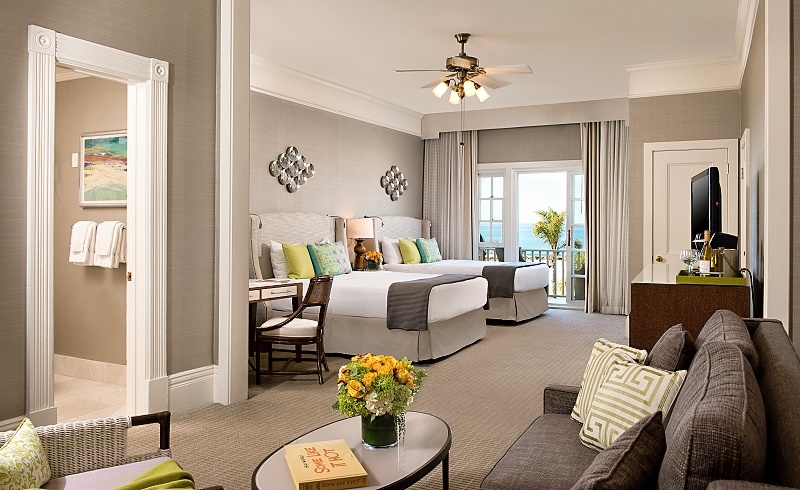 Story of Kate Morgan and her Ghost
Kate Morgan was a young, twenty-four years old women who checked in the hotel reception in 1892 but she has never checked out. She stayed in the hotel like a Ghost.
When she appeared at the reception desk on the Thanksgiving, she was alone and seemed to be very unhappy. While talking to some hotel employees she revealed she was waiting for a man who should have joined her. After five days of loneliness when nobody came to spend nice holidays with her, she made an extreme decision – she shot herself on the stairs leading to the beach.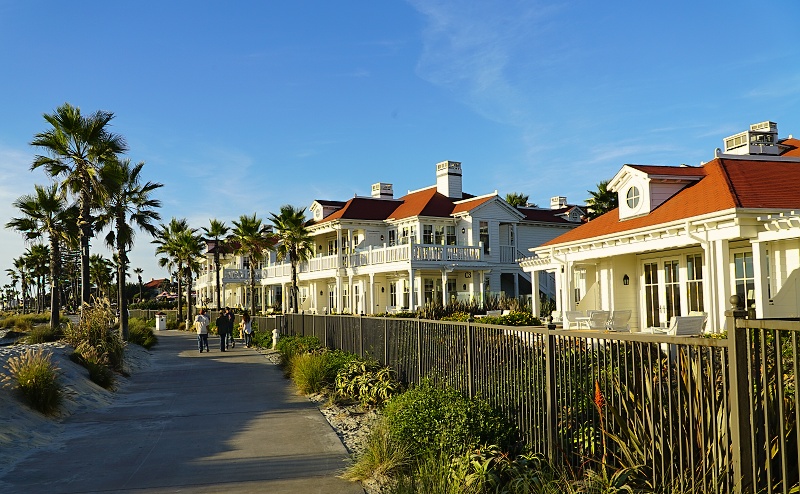 Who was Kate Morgan? These were the most common questions asked by the investigating police officers. For time being Kate was called "a beautiful stranger" although later they found out she did not arrive from a distant place in the USA. She lived in Los Angeles and she was married but her marriage was then only an official fact, not a harmonious relationship.  Couple alienated and both Kate as well as her husband were seeking pleasure elsewhere. Kate worked as maid in the rich family's house in LA. She travelled by train from there and the passengers confirmed she was accompanied by the man who allegedly escaped after the trip. Hotel guests described Kate as a sad woman who spent her time mostly alone.   During the visit she decided to go to San Diego where she bought a gun and committed suicide in the hotel. The investigation confirmed the woman died from injuries caused by the firearm.
Since then both hotel guests as well as employees began to notice strange phenomena. Even in present time there have been unexplainable things happening in the room on the third floor where Kate stayed – a breeze without door or window being opened, TV switching off and on, lights flashing, sudden changes in temperature, voices or steps. This story became so popular that now the ghostly room where Kate stayed belongs to the most desirable. Similar phenomena are also happening in the hotel corridors and in the Souvenir Shop called Est 1888, where giftware often takes off   from the shelf and falls intact on the ground.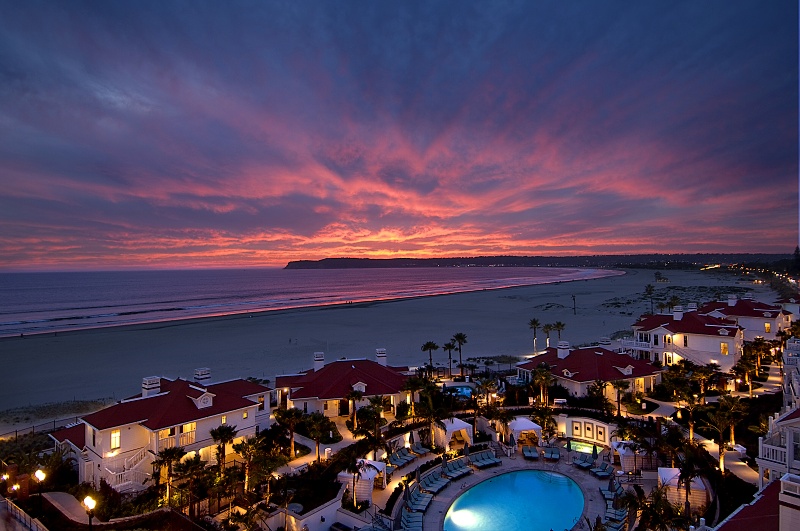 Marilyn and "Some like it hot "
Funnier story is associated with making of a famous movie classic with Marilyn Monroe, Tony Curtis and Jack Lemmon as main characters. Part of the movie was yet shot in the Del Coronado hotel though only in its exteriors.  Billy Wilder, Director, decided to have interior created in the studio nevertheless even there the exact replicas of its entrance hall, stairways or wall facing design.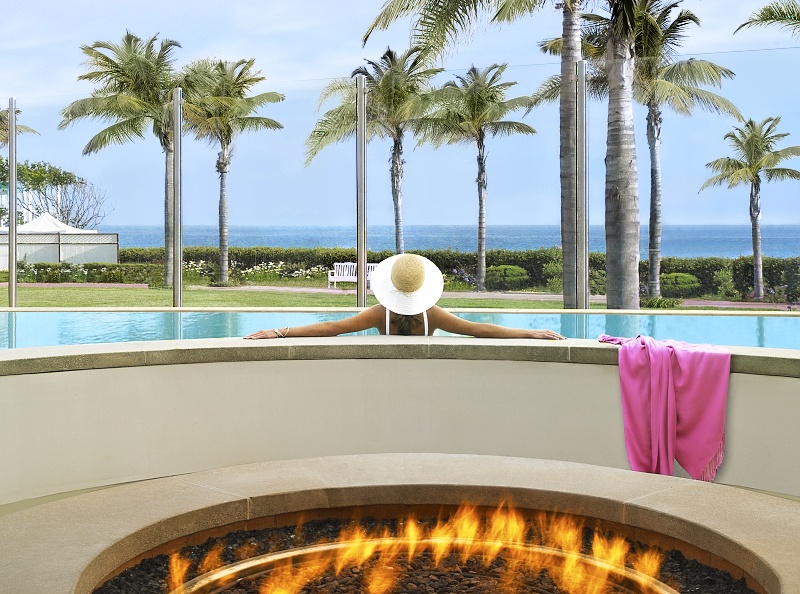 The story takes place in the sunny Florida but because of closer distance it was shot at the Del Coronado. Famous actors then spent one week here and it caused enormous interest   in San Diego. Many fans were coming to watch filmmaking there. Much more interesting is the fact the security service was more liberal that time than that we are accustomed to nowadays. Thus, many fans could get to an immediate vicinity of movie stars. Maybe that's why a little boy succeeded to ask Marilyn for a kiss.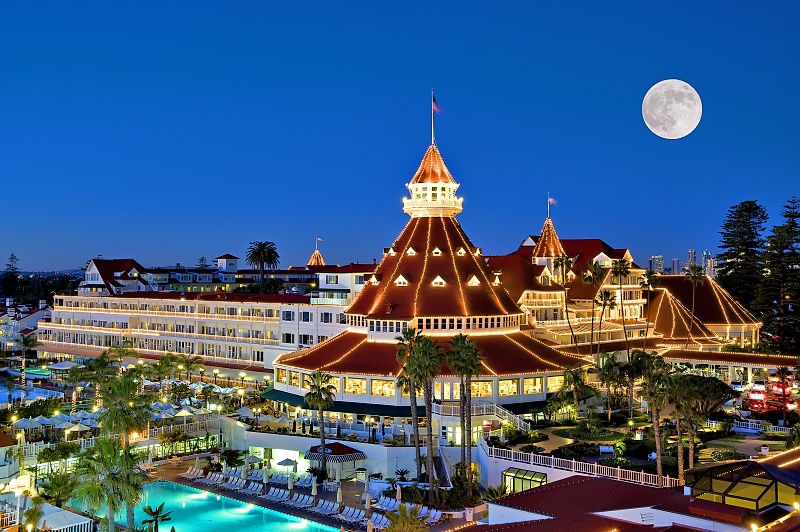 Beautiful surroundings of the Del Coronado still attracts visitors from all over the world.  And those like me want to get acquainted with the hotel that tells the stories.
1500 Orange Ave
Coronado, CA 92118
USA
Peter Fritz
Foto: Peter Fritz, Marcel Fritz, Hotel Del Coronado Press