Interview with Doug O´Neill is another interesting contribution from my US friend with Hungarian roots Sue Pecenka. Last time she visited a great jockey Joe Talamo directly in the "jockeys´ room" in order to introduce him our Milliard Sun magazine. This time she made an interview with a famous horserace trainer who has been very successful with by him trained horses on regular basis.
Doug, I must admit that I have been watching scenes of Goldencent's and I'll Have Another´s victories from Santa Anita Derby, Kentucky Derby and Preakness Stakes back from 2012. Do you ever recall these old memories?
Oh God …. It is the smile on my face when I think of the all I'll have Another's days and the other races and I mean what it did to our whole farm family, the whole team and also just my immediate family. So it was some medal forever, you know, it'll be with me and it's such a wonderful horse I´ll Have Another. And Hopefully you can get few like that in your life but primary there's just one like that triple horse.
So, he probably changed your life?
I would say so. I mean, I would say it's forever changed my life, and there obviously were a few horses I was blessed with early in my career, that really set me a direction I prayed I would go and so, yeah, he's a beauty.
Let's get back to the beginning. Everybody must choose his or her way in certain moment of the life. It looks like you made it clear quite early and decided to dedicate your life to racehorses. How did you become a trainer? What brought you to a trainer?
You know my father Pat, he recently passed away, always loved sport of horse racing. So we grew up in Michigan, than we moved to California when I was 10 and one of the first family trips wasn't to Disneyland, it wasn't to Metro Meyer, it was to Santa Anita. And so I was like "wow ", it's good, you can actually get paid and be with these beautiful horses and that was at age 10 when you really not know what you going to do but that was my instant and I fell in love with it at that point.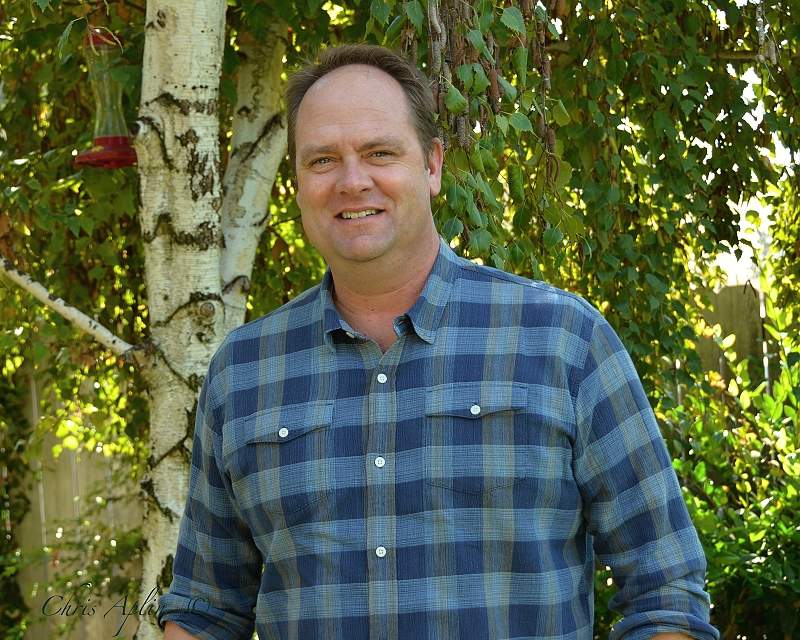 I know that the trainer's journey is long, with many milestones. It is mostly a hard work in stables. When did you start working at the track?
In 1986 we were at the high school and with my few close friends some of them had gone on a junior college and other colleges and I went to "University of Del Mar".
As a hard worker?
Yeah, as a hard worker, started from the ground up as my best friend and my brother Dennis. He's five years older than me and he was working at the General Telephone and he was making like twelve bucks an hour, living at home, and he was, you know, dirty rich. So he bought a racehorse while I was in high school and that brought us in to the barn area and get to see the backstage and I just fell in love with the whole thing.
Fans of this sport are desperately longing to have the insight of the horse racing business. Is it worth the effort?
It is. I think our business does a really mediocre job of showing people the locker room, the backstage and the back scene, just love of these horses and what goes, what's involved and so it's definitely worth of it. I think we send people to the exits way too early when it knocks the chance to see what goes on and so I would say if your heart says "Hey I'm interested in horse racing" give it a chance really and put an effort into hooking up with someone who show you – someone like you, Christy. Who show you behind the scenes and show you what goes on and you get to meet personalities both the equine personalities and the human personalities and at some points people are grumpy and horse are grumpy and that's real life and that is a great thing.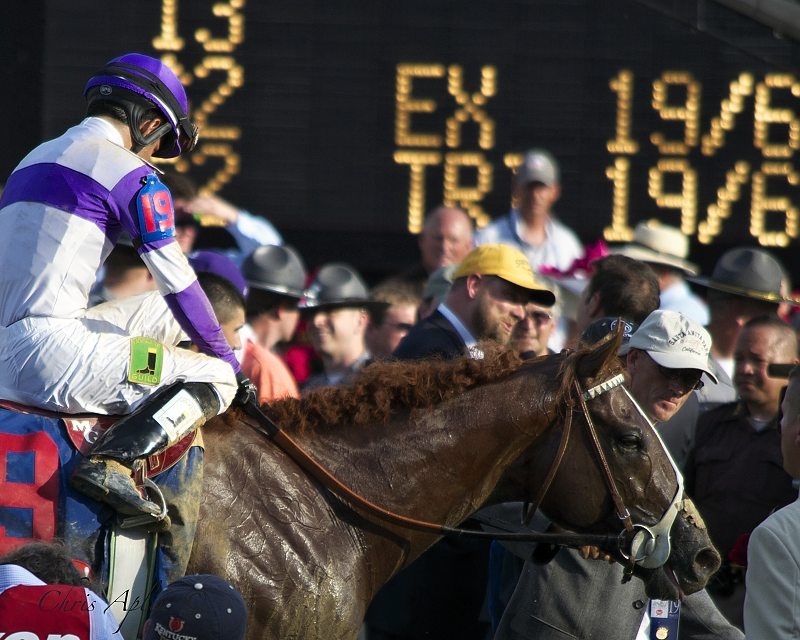 How would you characterize the industry from the inside?
I would characterize the industry from inside as a lot of confusion, it goes through a lot of changes and I think there's not really a leader, there's a lot of people just running at all different kind of directions and we need some maybe less insiders going in a right direction, you know, it's a whole for United States and so I am hoping enough, I am an optimist, I am optimistic that our sport line is getting bigger and stronger.
I'm wondering if you can say me how the horses are prepared prior the events like Kentucky Derby or Breeders´ Cup?
You know preparing for Kentucky Derby and for Breeders Cup, from my own experience it is the same as you did lately with other main races… The horses competing in Breeders Cups and Kentucky Derby are really special to begin with, so there's no need to get in their way and try to do anything special – just get the couple miles of exercises and make sure they are out of the stable couple of hours a day and well fed and well cared for and then you'll just try to sail it away.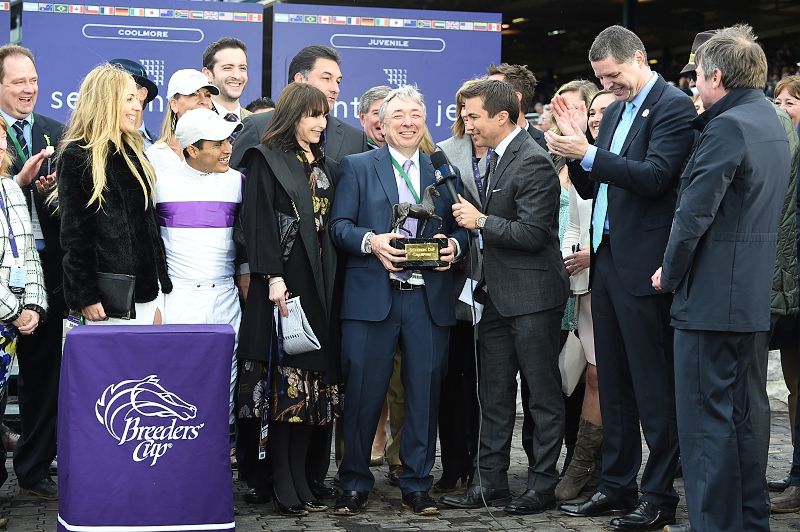 What do you think of the horse industry in general?
I love the horse racing industry in general. I have been blessed to train for like Merv Griffin who is a powerful entertainment business guy and when he came into the barn he was just one of us and his love for animals was same as any of ours. And I think that is one of the beauties in our sport that you get in with people who are just out of college, who are just making that because they love the sport and have couple of horses. Then you get billionaires who buy as many good horses as they possibly can buy… Fine… But at the end of the day you'll see at the race day many long shot winnings and lot of horses with great stories and great backgrounds. I always tell "Money can't buy you success" in horseracing like it can in other businesses.
Are there any negative tendencies that need to be eliminated in this sport?
I think that negative tendencies in our sport that need to be eliminated is the perception of ill will by people in this sport. You know most of that is put out there from, maybe, the people who are struggling themselves. I think we shoot ourselves in foot daily so you know I think you'll never hear about the veterinarian who saves horse's life and the horse that was getting an ax and had to be stitched up. You'll never hear about that veterinarian.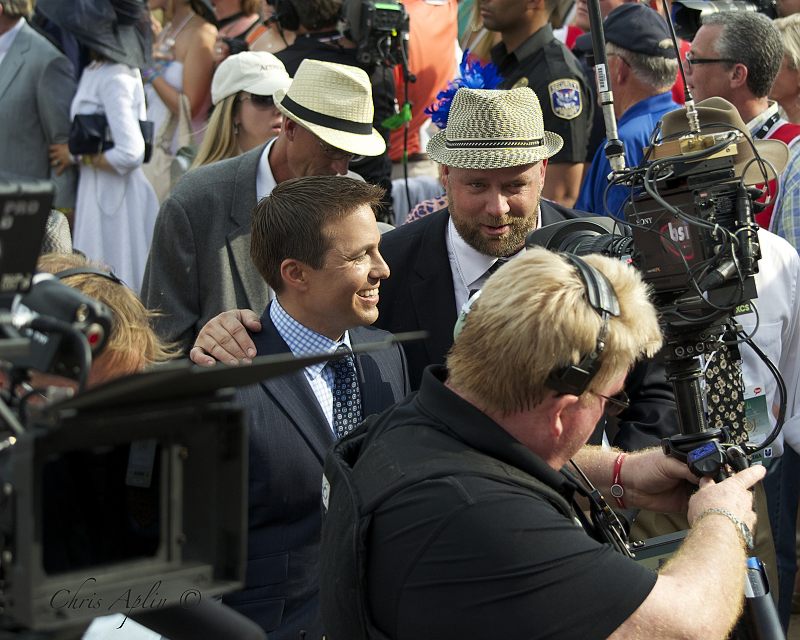 Many people speak about your generosity and kind things you have done. Is there anything you've done in particular that you are really proud of?
In this interview? (Laughed). Well, just the fact people like me is one of the things that are healthy enough. Oh, but when I see people that are struggling it gives me a boost even if I cant help but just lend an ear or whatever and sometimes just hearing of another people's struggle really makes to have that attitude of gratitude and realize "wow" you know what this person goes on through even the way he fighting and here I'm bitching because I couldn't find a parking spot or I don't know. So I think I do try to put myself out there and try to see what's going on and I get a lot from that.
That was an interesting story related to you. It is about the groom who lost his arm in the road accident. But you didn't hesitate and give him opportunity to continue working in your stables. Didn't you helped your groom who had a road accident and lost his arm?
Yeah. He did. He lost his arm. Actually a groom of Lava Man, Noel Garcia. My brother Dennis set up poker tournament. He was able to raise a lot of money for his hospital costs, just for him rehabbing and he is still with us and you know it is an everyday inspiration to have him around.
Sue Pecenka/Peter Fritz
Fotografie: Chris Aplin, Breders´ Cup Press